TDD Hat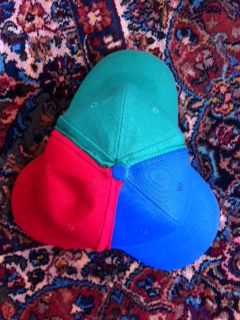 I've achieved some notoriety with my Test Driven Development hat. Not so much when I wear it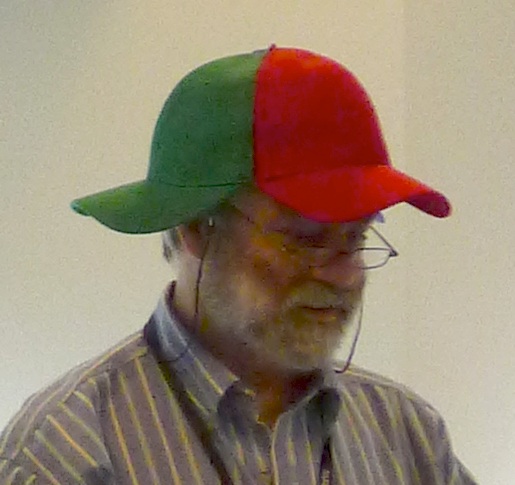 , but certainly when Uncle Bob does. So much so that he has received queries about acquiring or making them.
I never planned on making a profit from these hats. I only built one, to use as a prop when I'm describing Test Driven Development. Apparently there is more demand than I anticipated.
Since I don't want to go into the hat business, I've decided to license the design under the Attribution-ShareAlike 3.0 Unported (CC BY-SA 3.0) license. Basically that means that you acknowledge the design came from me, and that you don't assert any proprietary rights over adaptations to the design. Other than that, you're welcome to make them, give them away, put advertising on them, sell them, …. Have at it!
I got the red, green, and blue baseball caps on Amazon. You'll find more detailed views below. I originally thought to unstitch the hats and restitch the front pieces together. That appeared to be too difficult, so I cut the red and green ones apart and stitched the front pieces onto the blue one. This left the size adjustment still working.